News and Discounts
"For ten years I've been on a mission to assemble a highly gifted faculty whose sole focus is channeling our collective intelligence into a complete and accelerated actor training experience. I believe we have it in the Ultimate Acting Bootcamp." Brad Milne, studio founder.
THE ULTIMATE ACTING BOOTCAMP IS BACK FOR ROUND 2!
SATURDAY , APRIL 17, 2021 1:00-5:00PM EST

ACTING • IMPROV • AUDITIONING • VOICE • ACCENTS • METHOD • WRITING
15% OFF FOR Mandy Members



$60.00 + HST = $67.80 | Reg $79.10 | A $250 Training Value!
FEEDBACK FROM OUR JANUARY 2021 BOOTCAMPS: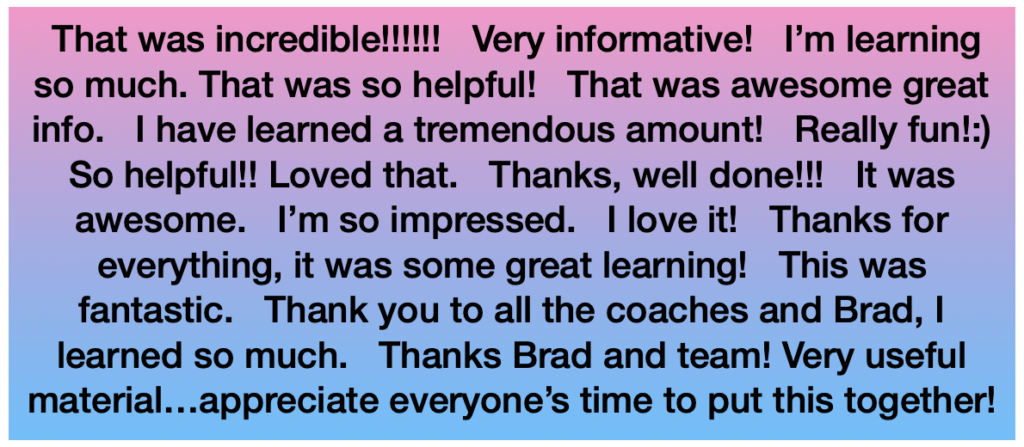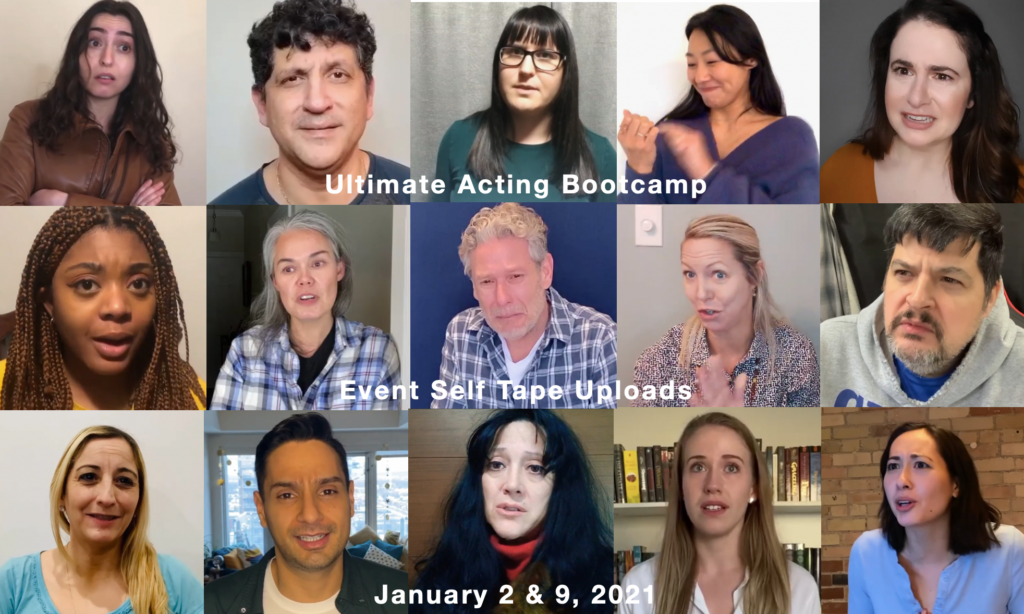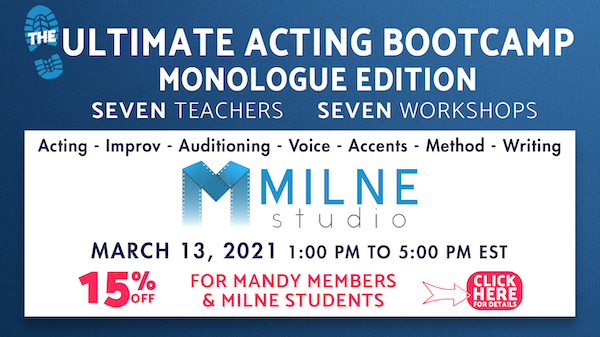 After registering above and paying below by clicking the Add to cart button, we'll email all the details and info you'll need for the event. We're looking very forward to seeing you there!
You can also pay via Interac eTransfer to [email protected] ($67.80 including HST). After you've registered and payed we'll email all the details and info you'll need for the event. With so much covered in each area this training it is of great benefit to actors at all levels. From beginner through to advanced working professionals. Take a moment to view the video at the very bottom of this page to get some great set up tips that you'll want to consider for your home studio. We're looking very forward to seeing you there!
Google Reviews
Learn what others say about our work. 100+ 5-Star Reviews.
Spring Class Discounts

Mandy Members pricing below includes a 5% year round discount on all our classes.

Attend the Ultimate Acting Bootcamp and receive an additional 5% discount on all our classes.
Milne Studio Faculty
Meet our faculty on video, sharing info about their training. We are a team of instructors, actors, writers, directors and producers coming from every facet of the film, television and theatre world's. Collectively we bring you over 250-years of craft and career intelligence. Milne Studio's integrated conservatory training in whole or in parts puts you on the path of becoming a complete actor.
Learn about our classes below
Experience interactive virtual acting classes with your coach and peers from anywhere. Immerse yourself in a successfully proven online training program that's been developing actors into professionals since 1999. Twenty years of in class work along with ten years of online work combined has helped develop one of the worlds most dynamic and unique online actor training programs.
Choose your class of interest below, navigate to the page to learn about the instructor and course, then come back to this page to receive the Mandy members discount. Select your class pack(s) and check out with the shopping cart below. We're looking forward to seeing you in class and being part of your acting journey!
Online Classes Schedule
To learn about Milne Studio policies, please Click Here to visit our Policy page for complete details.