Voice, Breath and Body Training for Film & TV Actors
How can a film and television actor invite the audience in by utilizing their whole body to tell a three-dimensional story? "FEEL your WORDS and MOVE!"
Tuesday's 12:00 PM - 2:00 PM EST
Body Presence Workshop with Matthew Rossoff
WHAT IS BODY PRESENCE WORKSHOP?
Through weekly classes BPW aims to refine the interplay between internal sensation with external gesture for the film actor, musical theatre performer, or dancer. Simply, how can you FEEL the WORDS you're MOVING?
An exclusive offering at Milne Studios, BPW will cultivate the tools needed for a film actor to synthesize and embody text with breath and personal connection. A process-based technique, BPW explores the integration of Linklater-based VOICE and SPEECH pedagogy, using contemporary TEXT, BREATHWORK, YOGA PHILOSOPHY, IMAGE, and AUTHENTIC MOVEMENT.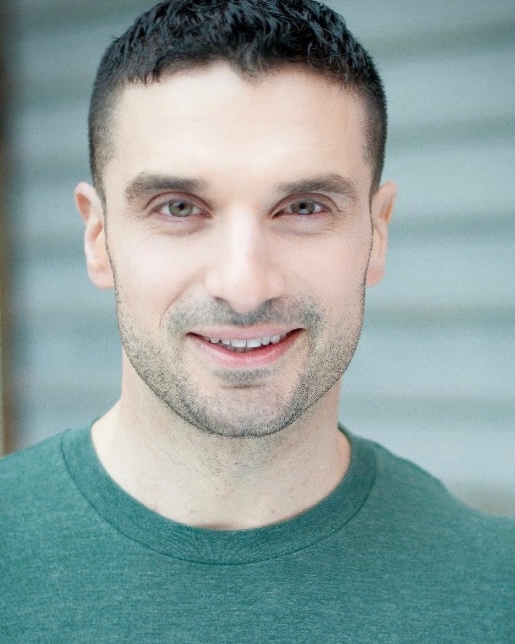 Matthew Rossoff, Voice & Body Instructor
Matthew (he/him/his) is thrilled to be joining the faculty of Milne Studios. Matthew is a sought-out educator who's currently on faculty at York University, Randolph College for the Performing Arts, University of Toronto Hart House, and the Moving Voice Institute (Associate). Creator of @bodypresenceworkshop, Matthew passionately integrates holistic practices with artistic processes in a movement-based pedagogy refining the interplay between internal sensations with external gestures. Simply, how can an actor feel their words while moving through text with authentic impulse, breath, and connection to the present moment. Matthew is the executive board chair of lbs/sq" performance, a 200-hr. certified yogi, and holds an M.F.A. in Performance with an emphasis on Teaching (voice) from York University. As a performer, his body of work spans from Broadway (Tony nominated JESUS CHRIST SUPERSTAR, Dance Captain), Off-Broadway (ZORBA, THE BEST LITTLE WHOREHOUSE IN TEXAS), The Stratford Festival (CAMELOT, JCS), National Tours (FIDDLER ON THE ROOF), Transcendence Theatre Company (Zach, A CHORUS LINE – B'way World SF nomination), Theatre Rusticle (Flute/Thisbe, A MIDSUMMER NIGHT'S DREAM – Dora nomination), and many regional theaters across Canada & the US.
Matthew's classes are dynamic and engaging. As an educator, his call to action is to draw out the authentic presence of each individual he works with. In the spirit of collaboration, let's honour the present moment only to inspire and move into future potential.
"Matthew is amazing! He is so passionate in what he does, and is really knowledgeable. His workshops are really well rounded, and allow you to explore new things with connecting to your body and vulnerability, then giving you time to apply it! I've done two of his workshops now, and have learnt something new each time!" – Student Testimonial
---
Body Presence Workshop: Integrating Breath, Sound, and Text with Authentic Movement and Personalized Connection (ongoing).
In this ongoing class, dive into a mindful practice of grounding breath and movement into action. Working on text, we'll align the voice to reveal authentic connection while personalizing images and igniting the senses. We will explore our individual purpose as storytellers and deepen our understanding of receiving breath to navigate connections within the work. Get ready to feel your words and move!
*Come prepared with a piece of text you'd like to explore as each class will have a unique set of explorations. This class builds your voice and presence skills cumulatively.
Two easy steps to enroll:
1) Choose your Class Pack click Add to Cart button to pay with your Credit Card or with Interac eTransfer to pay@milnestudio.ca.
2) Click the REGISTRATION button below and complete our registration form.
REGISTRATION
---
PREVIOUS WORKSHOPS
Transcendence Theatre Company, Sheridan College, University of Toronto, Hart House, St. Lawrence College, Randolph College for the Performing Arts, York University, Capilano University, SUNY Buffalo College, and Metro Movement
Body Presence Introductory Fall Intensive
Dates TBA
Breath, Movement, and Claiming Presence
A 4-day workshop exploring the foundational BPW practices of grounding breath and movement into action. Working on text, we'll align the voice to reveal authentic connection while personalizing images and igniting the senses. You will leave this intensive with the tools needed to spark fresh discoveries for upcoming auditions or readings and will prep you for Body Presence Workshops Level I & II.