Improv Classes Toronto
Comedy Classes Toronto
FALL IMPROV CLASSES

4-Week Improv Intensive 15% OFF!
Only $165 including HST if paid by Interac eTransfer
Send to pay@milnestudio.ca 3 spots available!
Regular price $197.75 including HST.
Sunday's 3:00 PM - 5:30 PM | November 19 & 26 & December 3 & 10.
Class work is Video Recorded & Delivered to you
Meet Matthew Seely! Milne Studio Improv Instructor
Matthew is an improviser, sketch comedian and writer based in Toronto. Matthew has performed at improv festivals in Canada and the United States. He can be seen regularly as a performer and host of "Wide Variety", a comedy variety show at Comedy Bar and the host of "Based on a True Story", an improv show featuring Toronto's top improvisers. Matthew is a graduate of the Second City's Conservatory program and Bad Dog Theatre's Narrative Studio program. He has studied with teachers from the Upright Citizen's Brigade Theatre in New York City and Kevin McDonald of The Kids in The Hall, among many others. Matthew has taught over 1,600 students and has more than 1,500 hours of classroom experience. He has taught experienced students at The Assembly Improv, where he also coaches graduates of the longform improv program. Matthew is experienced at teaching beginners as well, including children and teens. Matthew holds a master's of science in business administration and he has a strong interest in applying improv skills to business, management and other non-theatre settings. He is a member of the Applied Improvisation Network and he has worked with dozens of senior executives at Fortune 500 companies to develop compelling and engaging presentations.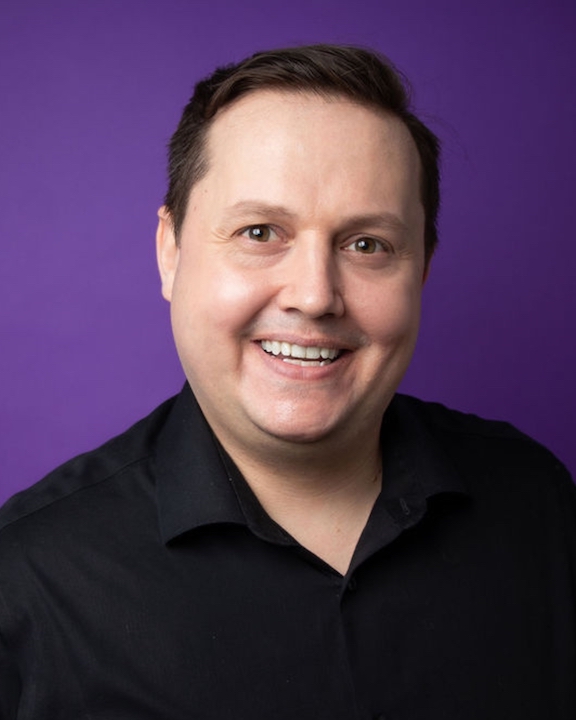 Improv Level I -Starting Out
Improv Level II - The Next Step
Improv Level III - Mastering The Funny
Improv Level 1: Intro to Improv
Whether you're looking to start a career in comedy, want to boost your confidence and public speaking skills, or just want to try performing comedy in a supportive environment, this class is for you. This introductory class focuses on truth in comedy, the idea that the most genuine, relatable, and often the funniest moments in comedy come from a place of truth.
The Philosophy of "Yes, And": Learn the golden rule of improvisation. Embrace every offer, build upon it, and see how it opens doors to endless possibilities on stage.
Truth in Comedy: Comedy isn't just about the punchlines. Discover how grounding your scenes in real emotions and experiences can lead to the most genuine and hilarious moments.
Essentials of Scene Work: Navigate the dynamics of a scene. From initiating to advancing, and even editing, get equipped with the techniques to make any scene come alive.
Playing to the Top of Your Intelligence: Bring your best self to the stage. Elevate scenes by making smart choices, portraying a range of characters, and challenging stereotypes.
Building a Strong Base Reality: Set the stage for successful scenes by establishing a clear and shared reality. Understand who, what, and where, right from the get-go.
Improv Level 2: Mastering the Game of the Scene
Unleash the next level of your improv skills! Building on the foundational skills acquired in Level 1, this course is designed for performers eager to delve into the dynamic concept of the "game of the scene." Elevate your comedic scenes by pinpointing their core comedic element and amplifying it for maximum laughter.
Identifying "Games": Learn to spot the "game" that drives a scene. Recognize the underlying patterns and quirks that can be played with to create comedic gold.
Heightening: Take your scenes to new comedic heights. Acquire techniques to progressively amplify the humour, ensuring that your scenes escalate in hilarity from beginning to end.
Patterns and the Game: Understand the intrinsic relationship between recurring patterns and the game of a scene. Discover how identifying and exploiting these patterns can bolster the comedy in your performance.
Second Beats: Dive into the art of revisiting scenes. Grasp the technique of returning to scenes later in a performance, using callbacks to generate fresh laughs while maintaining continuity.
Group Scenes: Delve into the dynamics of ensemble play. Learn how to seamlessly integrate with multiple performers on stage, creating richer, multifaceted comedic scenes that benefit from diverse perspectives and energies.
Support Moves: Master the art of supporting your fellow performers. Understand when to take a step back, offer crucial cues, or provide the necessary scaffolding to elevate a scene, ensuring every performance is collaborative and harmonious.
Improv Level 3: Advanced Improv Scene Dynamics and Structures
Having established a strong foundation and understanding of the game of the scene, it's now time to delve into advanced scene dynamics and intricate improv structures. This level is designed for those ready to broaden their improv skills and to navigate interconnected scenes.
Advanced Scene Work: From perfecting your ability to identify games within scenes to adeptly navigating group dynamics, you'll refine skills to make each scene stand out and captivate.
Complex Improv Structures: Beyond the basics, gain skills in performing complex improv forms with interconnected scenes.
Group Games Mastery: Dive deeper into the intricacies of group games, from sharp initiations to skilled heightening. Learn to initiate with a shared mindset, amplify the unusual, and crescendo to comedic peaks.
Character Depth: Push your boundaries and embrace a spectrum of characters. Realize the power of grounding even the most eccentric characters in authenticity and commitment.

Second and Third Beats:
Master the art of revisiting and interlacing scenes. Discover the techniques to return to scenes, intensify their comedic essence, and relish in unveiling unexpected ties between distinct scenes.
Weekly Drop-In Improv Classes

Curious about improv? Our Weekly Improv Drop-In is the perfect place to try it out! Designed specifically for newcomers and those who are looking to refresh their skills, this class offers a no-strings-attached introduction to improv theatre.
About the Class
Flexible Commitment: No need for a long-term pledge! Join us any week that fits your schedule for a taste of improv in bite-sized sessions.

Beginner-Friendly Environment: Whether you've never set foot on a stage or are just looking to refresh some basic skills, this class caters to all. We ensure a supportive and fun-filled atmosphere for everyone.

Core Improv Techniques: Get a taste of foundational improv principles like "Yes, And", scene-building, and playing with authenticity. Each session offers a blend of games, exercises, and spontaneous scene work.

Practical Benefits: Beyond the laughs, improv sharpens your listening skills, improves your teamwork, and boosts confidence in public speaking. These invaluable skills can translate to various aspects of daily life and professional settings.

Make New Friends: Improv isn't just about comedy; it's about community. Engage with like-minded individuals, bond over shared experiences, and expand your social circle.

Safe Space to Experiment: In the spirit of improv, every mistake is an opportunity! Here, you're encouraged to step out of your comfort zone, take risks, and relish the joy of unscripted performance.