Audition Classes Online
Winning The Role, with Jason Weinberg
For Beginner | Intermediate | Advanced | Working Professionals
As Actors why we are all here? To get into the audition room, KNOCK IT OUT THE PARK, beat everyone else, and get the job. Everything else is just noise. That is the laser focus you need to have.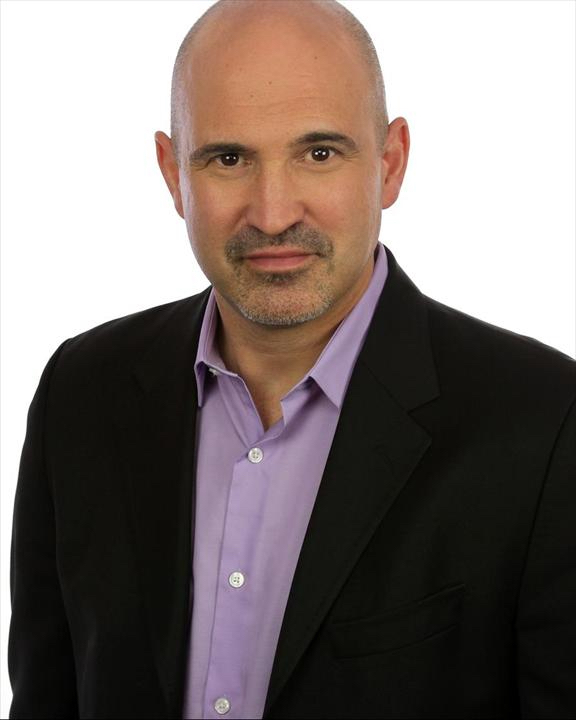 BIO - After doing Stand-up and Sketch comedy for 4 years, Jason became an Actor back in 1993. Quickly realizing the need for professional training, he auditioned for, and earned a master's degree from the American Repertory Theatre's Institute of Advanced Theatre Training at Harvard, also known as A.R.T. He then continued to study On Camera Acting for the next 25 years from some of the best teachers in New York, Los Angeles, and Toronto.
Jason is very lucky to have worked on numerous plays by great authors, with great directors, primarily in New York, Boston, and here in Toronto. He is also equally grateful to have been the lead in Television series and had important recurring roles in others. He has worked on over 100 other television and film projects. He currently has a recurring role in the upcoming Netflix Series "Grand Army". He just finished shooting the miniseries "The Green Room" with Jeff Daniels. Hopefully, when we return to normal life, he can continue his work on the movie Flint Strong by Barry Jenkins (Moonlight). He is truly honored to be part of Milne Acting Studios, and the special atmosphere of respect and growth created Brad Milne.
Is that tough to do all the time? Yes, it is. At Milne Studios, our Audition classes are designed to help you raise your batting average, and then keep raising it some more, to the point where you rarely miss.
---
---
Our focus, most importantly, is on what you CAN control in the audition room to win the role. We do this with an awareness that there are sometimes things you CAN'T control in the audition room, which we'll discuss.
So, what can you control to win the role in your audition? Well an actor must be as prepared as possible, there is no substitute for this. What are the things we need to do to prepare? First, having top-notch script/side analysis skills. We will spend time each class analyzing and discussing scripts so that you can do it on your own with supreme confidence.
Stemming from solid script analysis, you'll be able to select what critical action you are going to play in your audition in order to be prepared. When discussing action we will always keep stressing the idea of how your most important job as an actor is paying strict attention to THAT OTHER PERSON IN THE ROOM: Your scene partner; and how to handle that in an audition.
Once we're done with analysis, we're going to get up and do it as they say, just like you would at home, in order to be prepared. Then, using Zoom, we'll create as vivid an audition experience as possible for each student. Then, after the audition simulation will be the analysis and coaching of what worked, and more importantly for our students' growth, what didn't.
We know how much actors put into auditions emotionally. We know how good it feels to nail it, and how difficult it can feel to blow it. That is why we offer a post-audition chat option, where right after our students' auditions they can reach out to us immediately if they choose so we can discuss their audition. We want all our students to know that they are not alone in this process; we want to be here for each step whether triumphant or not. Remember, we have seen the evidence and there is only one conclusion: if you do your work, you will win in the audition room.
Beginner & Intermediate - Level I
Wednesdays
3:00 PM - 6:00 PM EST

For the beginning Actor who has started to audition or is ready to start.  To enroll in this class you must have completed Brad Milne's Level I class.
-script/side analysis of small to mid-sized roles, and commercials.
-how to prepare with varying amounts of preparation time
-audition simulation and feedback
-specific next steps for each actor
Intermediate & Advanced - Level II
Fridays
3:00 PM - 6:00 PM EST
For the Actor who has been auditioning for at least one year. To enroll in this class you must have completed a minimum of Jason's Level I class or Brad Milne's Level II class.
-script/side analysis of longer, more difficult scripts and roles. How to prepare with varying amounts of preparation time.
-audition simulation and feedback
-specific next steps for each actor
Class Packs & Costs
Enroll anytime, classes are ongoing year round
Classes are offered packs of 4, 8, 12, and 16. Class packs are meant to be used in consecutive weeks.
4-class pack: $150.00 + 19.50 HST = $169.50
8-class pack: $288.00 + 37.44 HST = $325.44 -
5% savings off 4-pack
12-class pack: $405.00 + 52.65 HST = $457.65 -
10% savings off 4-pack
16-CLASS PACK: $510.00 + 66.30 HST =
$576.30 - 15% off 4-pack
Two easy steps to enroll:
1) Choose your Class Pack and Currency from the Acting Classes drop down, then click Add to Cart button to pay with your credit card or with Interac eTransfer to pay@milnestudio.ca.
2) Click the REGISTER HERE button and complete our registration form.
CDN $ Currency for Canadian Citizens and Residents.
USD $ Currency for United States Citizens & Residents, and all other Countries.
---
Registration & Contact