Audition Classes In Studio
&
Online Audition Classes
Winning The Role, with Jason Weinberg
In Studio
Thursdays 7:00PM - 9:30PM
November 23 & 30, & December 7 & 14
For Beginner | Intermediate | Advanced | Working Professionals
As Actors, why are we here? TO WORK! We want to book work so that we can get on Set and do what we love, which is ACT. The gateway to work, as we all know, is The Audition. You have to be a top shelf Auditioner if you want to Win the Role from the competition.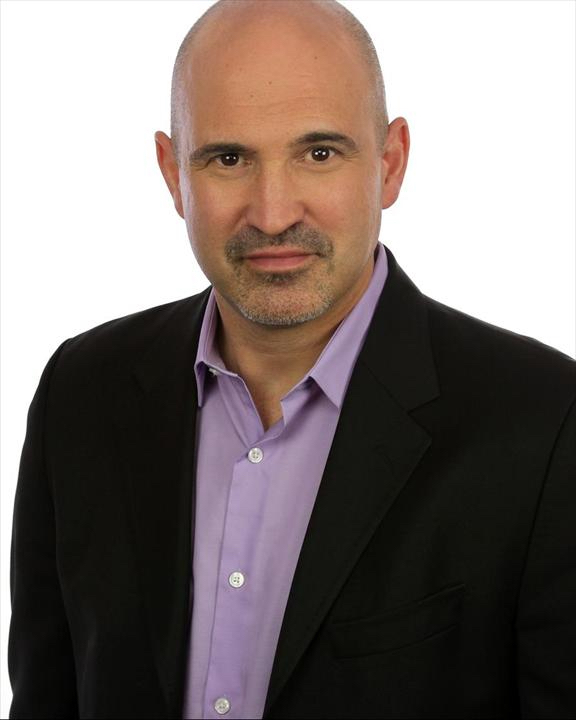 Jason Weinberg, Canadian Screen Award Nominee - "I was doing Stand-up and Sketch comedy for about 4 years, and then in 1993 I realized that I really wanted to be Actor. So I auditioned for and got into the American Repertory Theatre's Institute for Advanced Theatre Training at Harvard, also known as A.R.T. I got a Master's degree, which is great but it's funny when you leave when you feel like you're just starting to learn. Then it was on to New York for 10 years to learn more. Got an agent, and did a bunch of great plays,
TV, and Film with all kinds of Directors, and parts of all sizes. All the while I tried to keep growing by taking classes from the best On Camera teachers I could find. Then back to Toronto after NYC. So since starting out all those years ago, I have worked very hard and been fortunate to have been a lead in a Series, and to have been a recurring character on some great shows. I have really had to learn how to hone my audition skills. My goal is to share that process with you, to save you from making the mistakes that I made. I will do whatever I can to help each of you no matter what level you are at in your Acting journey.
I am really proud to be part of Milne Studio. Brad has created a really special atmosphere of learning, growth and respect. I've seen it first hand, it's a special place."
Batting Average - Is it hard to be a top shelf Auditioner all the time, and Win every role? Yes, it is. But we will promise you this: Our Audition program will help you raise your batting average, and set you on a trajectory to keep raising it, Winning more and more roles along your journey.
Crazy Business - It would be a lie to say every time you do a great audition, you get the role. That's not true. In this crazy business, there are so many factors influencing why casting decisions are made. Your part could have been cut, they think you're too tall, too short. You have NO CONTROL over these things.
Your Control - What is in your control?? How well you Audition! The only thing you can do is approach every audition as if it's yours for the taking. I have seen over and over parts that were basically cast in a Director's mind be snatched away by an Actor who comes in and blows them away with a superior audition. You just never know, so go in armed and ready.
The Superior Audition - Simply put, what are these things that you must do consistently for all your Auditions? Firstly, a meticulous script analysis must always be there regardless of the size of the role. This analysis culminates in what you (the character) are trying to accomplish in your Audition (Your Objective). Next, having a clear understanding that Audition Acting is different from regular Acting (wherein you have an actual scene partner). Lasty, how do you practice/rehearse after adhering to the above steps?
In this class we practice these things in depth, so that your confidence can grow, and you can do them on your own. We work on a variety of different audition scripts designed to keep pushing your imaginations and skill.
My Promise - I can assure that we will work in a supportive environment that never stops pushing students forward. I will make myself available to you whenever you have any question, clarifications or concerns while we are working together and beyond. My Sincere thanks, Jason.
Beginner & Intermediate - Level I
Wednesdays 3:00 PM - 5:00 PM EST

For the beginning Actor who has started to audition or is ready to start. To enroll in this class you must have completed Brad Milne's Level I class.
-script/side analysis of small to mid-sized roles, and commercials.
-how to prepare with varying amounts of preparation time
-audition simulation and feedback
-specific next steps for each actor
Intermediate & Advanced - Level II
Mondays 7:00 PM - 9:00 PM EST
For the Actor who has been auditioning for at least one year. To enroll in this class you must have completed a minimum of Jason's Level I class or Brad Milne's Level II class.
-script/side analysis of longer, more difficult scripts and roles. How to prepare with varying amounts of preparation time.
-audition simulation and feedback
-specific next steps for each actor
Class Packs & Costs
Enroll anytime, classes are ongoing year round
Classes are offered packs of 4, 6, 8 and 10. Class packs are meant to be used in consecutive weeks.
4-class pack: $280.00 + 36.40  HST = $316.40
6-class pack: $395.00 + 51.35 HST = $446.35 -
2.5% savings - 4-pack
8-class pack: $513.00 + 66.69 HST = $579.69-
5.0% savings - 4-pack
10-CLASS PACK: $625.00 + 81.25 HST = $706.24 
- 7.5% off 4-pack
Two easy steps to enroll:
1) Choose your Class Pack from the Audition Classes drop down, then click Add to Cart button to pay with your credit card or with Interac eTransfer to pay@milnestudio.ca.
2) Click the REGISTER HERE button and complete our registration form.
Register