Online Teen Acting Classes Toronto | Fall Classes
Beginner | Intermediate | Advanced | Working Professionals | Ages 13-17
Join our multi-level ongoing acting program. We have the answers and we guide you through the steps to create your own space where you can thrive as an artist, wherever you are. Our Seven Week Fall Program kicks off Friday, October 15, 2021. Student work culminates in our online teen showcase Friday, November 26, 2021 at 7:00 PM (date TBC). Register and Enroll today to reserve your spot.
Sessions starts October 15 & 16 ~ Register Now!
Raechel Fisher, Teen Acting Instructor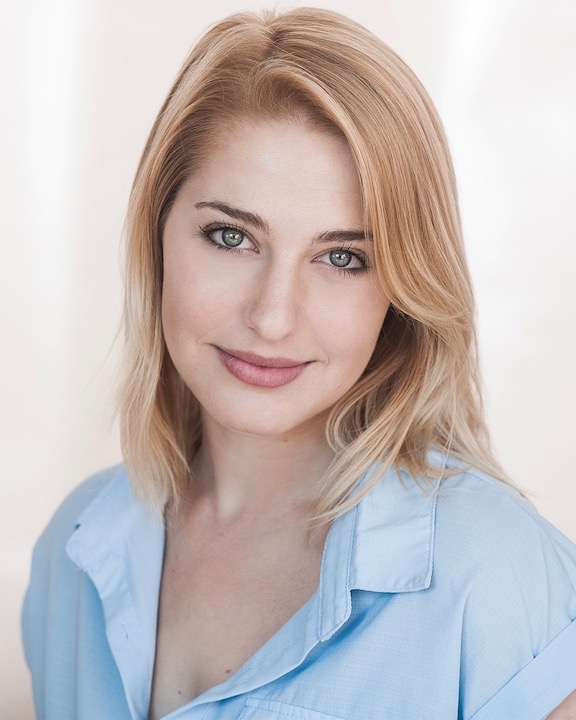 Raechel has been a passionate actor and arts educator for over ten years. She began acting at a young age which eventually progressed to her earning a BFA in the York University Acting Conservatory program. After graduation, she launched into her first professional performance in Canadian Stage's Shakespeare in High Park in their productions of Hamlet (directed by Birgit Schreyer Duarte) and All's Well That End's Well (directed by Ted Witzel). Since then, she has done several short films, Fringe productions (Montreal, London, Toronto), musicals and commercials. Most recently, Raechel had just finished a production of Oh What A Lovely War at Hart House Theatre and was just about to begin rehearsals on her first opera with Mightier Productions. Alongside her acting work, Raechel feeds her love for arts education by directing, writing and choreographing a variety of children's theatre in the GTA for a variety of ages. She also extends her passion to chaperoning young actors' onset and in theatre. Raechel looks forward to getting back to work and adjusting to the new challenges coming our way! She hopes that through her classes, she can provide a space where young actors can find their strength and engage with their sense of play—even if that means falling on their faces a few times!
Class lengths are based on class size. smaller class sizes will finish earlier. Milne STUDIO teen SUMMER SHOWCASE IS SEPTEMBER 3RD 6:00 PM - 7:30 PM.
Level I - Monologue Study
Fridays 5:00 - 8:00 PM EDT

October 15 thru November 19
New to acting and want to check it out? Level 1 is for you! This is the perfect place to begin. We will introduce you to the key foundations needed to begin your journey training as an actor. We will teach you script analysis and help you to apply those skills to a new monologue. This 6 week course will then culminate in a zoom showcase performance live for invited friends, family and industry. 10 student limit. *August 2nd class is moved to August 3rd in observance of the civic holiday.
No prerequisites
Level II - Scene Study
Saturdays 10:00 AM - 1:00PM EDT

October 16 thru November 20

Okay, so you've dipped your toes in and are looking for more! Now that you've had your introduction, time to up the ante! This level will be about bringing yourself to the work so you can be the best scene partner you can be. We will work on 2 to 3 different scenes with assigned partners over the course of 6 weeks. This class is designed to strengthen your scene sculpting skills and your ability to work with others. It's about coming prepared so you can relax and be present. Then as a further challenge, this course with culminate in a live zoom showcase for invited guests. 10 student limit.
Must have completed Level 1
Level III - Advanced
Saturdays 2:00 PM - 5:00PM EDT
October 16 thru November 20
Okay, so by now, you're ready to go full throttle. This course will balance both scene work, monologues and will move at a faster pace. Each participant will have to work one new monologue from an assigned source and a scene. Both will be performed for the final showcase. This is for the actor who is ready to take on the responsibility of building the their skills and working on their own to develop their career. This class will continue to challenge actors over and over again. 10 student limit.
Must have completed Level 2 or have sufficient experience
Milne Studio teen acting classes and coaching cater to beginners, newcomers, intermediates and advanced professional working actors. For ages 13-17. Enroll asap to reserve your spot. Milne Studio is a member of both the Toronto Association of Acting Studios and Theatre Ontario.
While students are enrolled their zoom demo reel editing is free. Multiple sessions are welcomed and recommended to continue to build skills over time. Milne Acting Studios have nurtured the careers of some 1500 adult and teen actors since it first opened in 1999. Brad Milne brings 30 years experience acting, coaching, directing and producing.
7-WEEK INTENSIVEs; Level I, II, & III - $365.75 + 47.55 HST = $413.30
Two easy steps to enroll:
1) Choose your Class Pack from the Acting Classes drop down below. Then click Add to Cart button to pay with your Credit Card or with Interac eTransfer to pay@milnestudio.ca. When using eTransfer please include a note with your class level.
2) Click the REGISTER HERE button below and complete our registration form.
Registration & Contact