Online Teen Acting Classes Toronto | Summer Camp & Classes
Beginner | Intermediate | Advanced | Working Professionals | Ages 12-17
Join our 7-Week Monologue Bootcamp or Ongoing Weekly Classes. What do you need to create your own space where you can thrive as an artist, wherever you are? We have the answers and we guide you through the steps.
Raechel Fisher, Teen Acting Instructor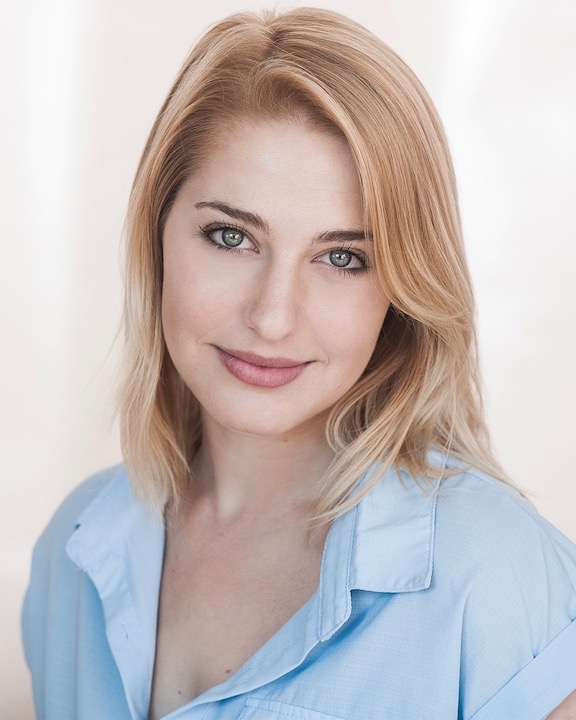 Raechel has been a passionate actor and arts educator for over ten years. She began acting at a young age which eventually progressed to her earning a BFA in the York University Acting Conservatory program. After graduation, she launched into her first professional performance in Canadian Stage's Shakespeare in High Park in their productions of Hamlet (directed by Birgit Schreyer Duarte) and All's Well That End's Well (directed by Ted Witzel). Since then, she has done several short films, Fringe productions (Montreal, London, Toronto), musicals and commercials. Most recently, Raechel had just finished a production of Oh What A Lovely War at Hart House Theatre and was just about to begin rehearsals on her first opera with Mightier Productions. Alongside her acting work, Raechel feeds her love for arts education by directing, writing and choreographing a variety of children's theatre in the GTA for a variety of ages. She also extends her passion to chaperoning young actors' onset and in theatre. Raechel looks forward to getting back to work and adjusting to the new challenges coming our way! She hopes that through her classes, she can provide a space where young actors can find their strength and engage with their sense of play—even if that means falling on their faces a few times!
7-Week Monologue Intensive

Monday's 12:00PM - 3:00PM
08/31 thru 10/12.

Our 7-Week Monologue Intensive guides you on a journey of learning how to prep roles in the very best way every time along with immersing in creating your own environment at home to produce the very best self tapes. Six weeks of fun and challenging training culminates in our class showcase for industry, peers and friends.
7-Week Scene Study Intensive

Wednesday's 12:00PM - 3:00PM
09/02 thru 10/19.

Our 7-Week Scene Study Intensive is designed to craft and develop skills that will help you breakdown a script and make you the best scene partner you can be. After six weeks of rehearsing with their peers, this class will culminate in a Zoom Showcase open to friends, family and industry.
Milne Studio teen acting classes and coaching cater to beginners, newcomers, intermediates and advanced professional working actors. For ages 12-14 and 15-17. Enroll asap to reserve your spot. Milne Studio is a member of both the Toronto Association of Acting Studios and Theatre Ontario.
While students are enrolled their zoom demo reel editing is free. Multiple sessions are welcomed and recommended to continue to build skills over time. Milne Acting Studios have nurtured the careers of some 1500 adult and teen actors since it first opened in 1999. Brad Milne brings 30 years experience acting, coaching, directing and producing.
Class Packs & Costs
Enroll anytime, classes are ongoing year round
Classes are offered packs of 4, 8, 12, and 16. Class packs are meant to be used in consecutive weeks.
4-class pack: $150.00 + 19.50 HST = $169.50
8-class pack: $288.00 + 37.44 HST = $325.44 -
5% savings off 4-pack
12-class pack: $405.00 + 52.65 HST = $457.65 -
10% savings off 4-pack
16-CLASS PACK: $510.00 + 66.30 HST = $576.30 - 15% off 4-pack

7-WEEK INTENSIVE (monologue & Scene study): $250.00 + 32.50 HST = $282.50
Two easy steps to enroll:
1) Choose your Class Pack from the Acting Classes drop down below. Then click Add to Cart button to pay with your Credit Card or with Interac eTransfer to pay@milnestudio.ca.
2) Click the REGISTER HERE button below and complete our registration form.
REGISER HERE
---
CONTACT US