Realistic Acting: The Method
By, A. C. Peterson
Saturday's 11:00 AM to 2:00 PM
This course is designed to guide student actors to be believable and absolutely emotionally available, even in the most challenging of circumstances. Virtuoso acting begins with learning to deeply relax both physically and emotionally. The premiere exercise at every session will be The Chair, a group exercise developed by Lee Strasberg at The Actors Studio. This course will present a sequence of exercises and scene study that will teach student actors to be convincing in the moment to moment reality in their portrayal of a character.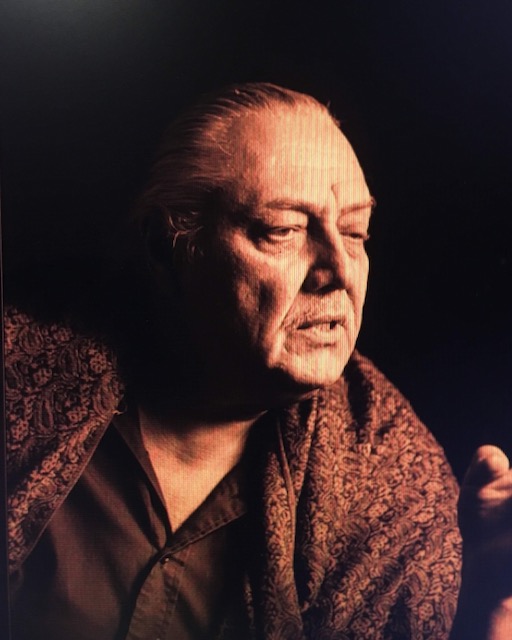 A. C. Peterson is an internationally respected character actor and teacher who has appeared in hundreds of film and television projects, including I Know This Much Is True (HBO), The X-Files, Molly's Game, American Gods, Frontier, and Schitt's Creek. A. C. studied with Stella Adler in New York City, one of very few American acting teachers to have worked directly with Konstantin Stanislavski, as well as the great Kim Stanley, the foremost proponent of Lee Strasberg's work at The Actors Studio. It has been A. C.'s lifelong mission to bring this tradition of virtuoso acting to Canada.
Class Packs & Costs
Enroll anytime, classes are ongoing year round
Classes are offered packs of 4, 8, 12, and 16. Class packs are meant to be used in consecutive weeks.
4-class pack: $150.00 + 19.50 HST = $169.50
8-class pack: $288.00 + 37.44 HST = $325.44 -
5% savings off 4-pack
12-class pack: $405.00 + 52.65 HST = $457.65 -
10% savings off 4-pack
16-CLASS PACK: $510.00 + 66.30 HST =
$576.30 - 15% off 4-pack
Two easy steps to enroll:
1) Choose your Class Pack and Currency from the Acting Classes drop down, then click Add to Cart button to pay with your credit card or with Interac eTransfer to pay@milnestudio.ca.
2) Click the REGISTER HERE button and complete our registration form.
CDN $ Currency for Canadian Citizens and Residents.
USD $ Currency for United States Citizens & Residents, and all other Countries.
---
Registration & Contact