Brad Milne's Ongoing Acting Intensive is for newcomers and beginners through to advanced professional working actors.
We focus on best practice interpretation while accessing your most compelling truth. Abundant preparation and simple execution.

Level I - Beginner
Tuesdays - Level I
7pm - 10:30 PM
For beginners and newcomers to the studio. Foundation Training and Script Interpretation. Exercises: breathing, energy, voice & improv. Introduction to on-camera work with monologues
Level II - Intermediate

Wednesdays - Level II
7:00 PM - 10:30 PM


For students that have completed Level I or equivalent
- Scene Study on camera
- Cold Reads / Monologues
- On-Camera Audition practice
- Student developed material
Level III - Advanced

Thursdays - Level III
7:00 PM - 10:30 PM


Students studying with the studio for 6 + months
- Scene Study on camera
- Cold Reads / Monologues
- On-Camera Audition practice
- Student developed material
---
Gain access to the Milne Studio Actor Guide, an online tool which outlines our studio method and approach to the craft, and business, for easy access and study. Learn PERGE™, Brad Milne's interpretive method to break down material, which results in a deeply compelling, powerful choice-driven, strongly intentioned, authentic performance.
Cost & Class Packs
Enroll anytime, classes are ongoing year round
Classes are offered in packs of 4 and 8. Each class pack is meant to be used in consecutive weeks. It's like a gym membership. Check the policy section for details on making up missed classes.
4-class pack $295.00
8 class pack $560.00
Pay by Interac eTrasnfer to pay@milnestudio.ca
.
Register Here
---
contact
---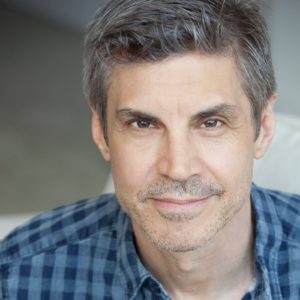 Brad Milne, studio founder, began coaching actors in 1999 with the opening of his first studio and continues to successfully train actors in Canada and the USA. Brad's approach helps actors create compelling memorable characters and book roles in studio and indie films, TV-series, MOW's, and stage. As a Film, TV, and Stage Actor he extensively studied with top coaches in Los Angeles and Toronto. Born from a relentless work ethic over 25+ years Milne arrived at PERGE a powerful script interpretation and character creation technique that is quickly digested and compellingly applied by actors at all levels.
---
Brad Milne coached Elvis Stokjko and Michael du Toit in the hit Family Channel movie, Ice Girls. Elvis and Michaela worked with Brad for coaching on there initial auditions, screen tests and after being cast, both prepared for their roles by continuing to work with Brad for many months.
BOOK was directed and produced by Brad and spawned from his 2010 Texas summer film acting camp. The short film was nominated for Best International Dramatic Pilot, 2012 Banff World Media Festival.
Class scene work is videoed and delivered via Dropbox. Very useful for keeping track of your progress, helping update an existing agent or procure a new one. Enrollment at the Milne Studio requires that you understand and adhere to our Studio Policies. Please peruse our Policy Page, enrollment is your acceptance of all our policies. Please view to our Schedule Page for dates and times of classes.