Covid-19 Update. In person classes will resume in accordance with best practice health measures. Meantime experience our online acting classes.
Click here for virtual online classes
Adult Acting Classes Toronto | Toronto Acting School | 647-782-4888
Beginner | Intermediate | Advanced | Working Professionals
Beginner - Level I
Tuesdays - Level I
7:00 PM - 11:00 PM

For the beginner actor and newcomers to the studio. This class will introduce you to our Foundation Training and Script Interpretation techniques. Exercises include: breathing, energy, voice & movement, along with some improv. Actors are all individually worked with on camera.
Intermediate - Level II
Mondays - Level II
7:00 PM - 11:00 PM

For intermediate level students that have completed Level I or equivalent
- Scene Study on camera
- Emotional Athletics
- Cold Reads / Monologues
- Audition Conditioning
- Student developed material
- Create a demo reel
- Self tapes in class
Advanced - Level III
Thursdays - Level II/III. 7 - 11 PM Sundays - Level III. 6 - 10 PM

Advanced students studying with the studio for 3 + months
- Scene Study on camera
- Emotional Athletics
- Cold Reads / Monologues
- Audition Conditioning
- Student developed material
- Create a demo reel
- Self tapes in class
BOOK A FREE CLASS AUDIT
Class Packs & Costs
Enroll anytime, classes are ongoing year round
Classes are offered packs of 2, 4, 6, 8, 10 and 12. Each class pack is meant to be used in consecutive weeks. With each class pack you get extra days for those times you can't make class and we also have a sick policy. Check the policy section for details on making up missed classes.
2-class pack: $170 + 22.10 HST = $192.10 (3 weeks to complete)
4-class pack: $308 + 40.40 HST = $348.40 (5 weeks to complete)
6-class pack: $446 + 57.98 HST = $503.98 (8 weeks to complete)
8-class pack: $575 + 74.75 HST = $649.75 (10 weeks to complete) -
$105 in savings


10-class pack: $692 + 89.96 HST = $781.96 (13 weeks to complete) -

$158 in savings


12-CLASS PACK: $800 + 104.00 HST = $904.00 (16 weeks to complete) -

$220 in savings
Two easy steps to enroll:
1) Click the REGISTER FOR CLASSES button and fill out the form.
2) Choose your Class Pack, then click Pay Now to pay with credit card or with Interac eTransfer to pay@milnestudio.ca.
REGISTER FOR CLASSES
Year Round Adult Acting Program
---
We teach essentials of the acting craft; including foundation work on the actors instrument to script analysis and character interpretation through to creating vivid rich roles. You'll be immersed in our professional on camera scene study classes in our state-of-the-art Toronto, Ontario, Canada studio. Milne Studio acting classes and coaching cater to beginners, newcomers, intermediates and advanced professional working actors. All enrolled students receive free self tapes and free demo reels. Join our successful acting classes in Toronto where actors are immersed in acting coach Brad Milne's powerful acting technique, PERGE™. Most often our hard working students get agent referrals that get them and auditioning working. The focus of our work is to evoke strong believability. We teach and coach you to apply best practice interpretation to help access your most compelling truth. In acting our responsibility is to create a character that lives the role in every way. To achieve this you must make kinesthetic connections to every aspect of the role. Our training is designed to give you a broad base of fundamentals that strengthen your acting instrument and your interpretive skills. Creating roles succeeds and fails on the choices you make. We help you identify how to make the right choices. Our classes pay off in many ways. Milne Studio Acting Classes and Production Studios have been preparing actors for professional success in studio and online since 1999.
Call us at 647-782-4888.
Two easy steps to enroll
1) Click the REGISTER FOR CLASSES button and fill out the form.
2) Choose your Class Pack, then click Pay Now to pay with credit card or with Interac eTransfer to pay@milnestudio.ca
---
Your success is our goal. We look very forward to working with you!
---
Gain access to the Milne Studio Actor Guide, an online tool which outlines our studio method and approach to the craft, and business, for easy access and study. Learn PERGE™, Brad Milne's interpretive method to break down material, which results in a deeply compelling, powerful choice-driven, strongly intentioned, authentic performance.
---
---
Brad Milne, studio founder, began coaching actors in 1999 with the opening of his first studio and continues to successfully train actors in Canada and the USA.
Brad's approach helps actors create compelling memorable characters and book roles in studio and indie films, TV-series, MOW's, and stage. As a Film, TV, and Stage Actor he extensively studied with top coaches in Los Angeles and Toronto.
Born from a relentless work ethic over 25+ years Milne arrived at PERGE a powerful script interpretation and character creation technique that is quickly digested and compellingly applied by actors at all levels.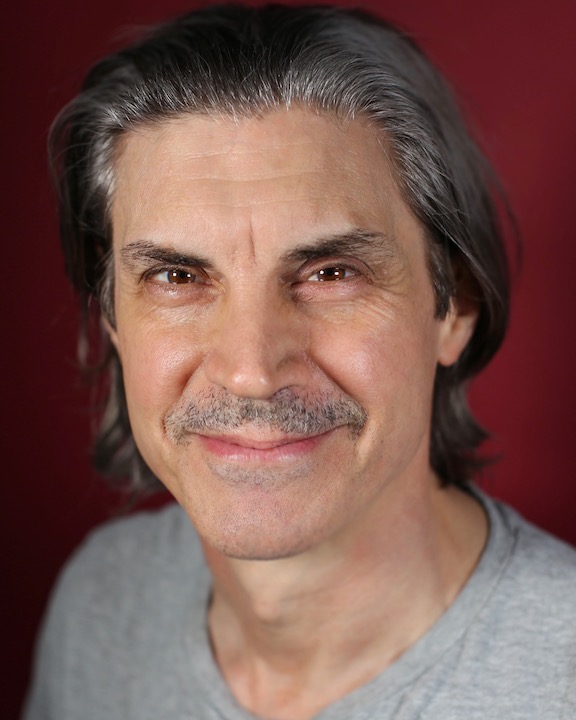 Milne Studio Testimonials
Acting Classes, Coaching and Mentoring in Toronto, Ontario, Canada
"Brad Milne in my personal opinion ranks up there on the top shelf with the likes of Michael Shurtleff and Larry Moss" ~ Paul Massey, Toronto Actor
"Milne Acting Studio throws light on how to explore and connect to your inner self. I have not experienced an acting studio where I have been so in touch with my character. Brad welcomed me with open arms to the studio. His generosity, patience and experience makes his studio essential for any student at any level wanting to grow their acting skills. I look forward to continuing classes in Jan!" Leah Zelkas, Toronto Actress
"After studying in LA and Toronto I have FINALLY found a coach I can relate to!! Brads classes are simply amazing he has such a way of coaching that you just get it!!! I noticed how he looks at all his students differently and takes the best approach to help them further their career. If you are an actor either just starting or well advanced in your career I STRONGLY recommend taking one of his classes and seeing for yourself." Anthony Caputo, Toronto Actor
"As someone who is completely new to acting, I am glad I chose Milne Studio to introduce me to the art and the industry. I have learned so much in such a short amount of time. Brad is so hands on and involved with each student, you can truly sense his passion while he's coaching you and it makes the experience incredibly enriching. That being said, I am eager to advance to higher level classes at Milne because Brad has inspired me to pursue acting in a more serious way than I have ever imagined. Thank you Brad for your tremendously valuable guidance!" Emila Shivrani, Toronto Actress
"Milne Acting Studios is by far one of the best in Toronto. The environment is very welcoming and Brad really cares for each individual actor as they progress in their work and will help you reach your career goals. When I started working with Brad in May I was introduced to PERGE which really helped a lot in my work and we did a variety of exercises that helped us prepare. I also decided to join the 48 hour acting bootcamp where I was able to learn so much more, create a powerful demo reel scene, and connect with other actors. It was a really pleasant experience." Kent Vega Barillas, Toronto Actor
I can't say enough good things about Milne Acting Studios. Brad is a passionate, insightful teacher and coach. He takes his time with all of his students and we all benefit from his wealth of knowledge and experience. The exercises he teaches to help you connect with your character and scene are incredibly effective. Fantastic learning environment! Highly recommend! Karen Newlove, Canadian Actress
---
REGISTER
---
---
Class scene work is videoed and delivered via Dropbox. Very useful for keeping track of your progress, helping update an existing agent or procure a new one. Enrollment at the Milne Studio requires that you understand and adhere to our Studio Policies. Please peruse our Policy Page, enrollment is your acceptance of all our policies. Please view to our Schedule Page for dates and times of classes.