Brad Milne's Online Acting Program
A proven, integrated and complete actor training program, readying you for, and propelling your acting career.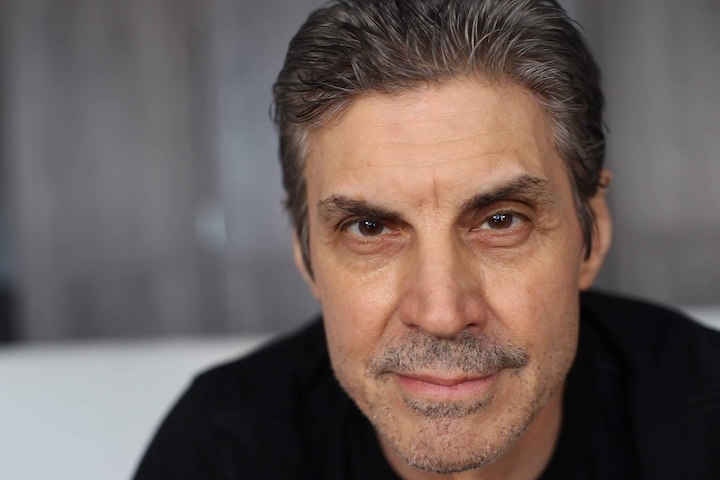 Brad Milne, TAS founder, lead instructor, actor, entrepreneur, producer, director and coach with 275+ Acting assignments in the past 30 years coupled with 20 successful years experience as an acting coach. Brad's coaching and classes have launched dozens of acting careers. He has guided more than 1500 students in classes, workshops, seminars, bootcamps and in private sessions in the U.S. and Canada. Overseeing the day to day operations at Milne Studio, he has worked from concept to completion on feature films, TV-Pilots, commercial campaigns, corporate video libraries and more. His coaching of others started in sports as a teen when he guided freestyle skiers to championship levels through his training camps. Less than a decade later and after acquiring his own title of Canadian National Amateur Champion in his freestyle skiing discipline he applied his coaching skills to business where he helped foster success for individuals and companies of all sizes through sales, business development and strategic consulting. Brad's combined experiences bring a holistic approach to the artistic and entrepreneurial aspects of the actors career and it's intricate craft.
We teach essentials of the acting art of acting; including foundation work on the actors instrument to script analysis and character interpretation through to creating vivid rich roles. You'll be immersed in our professional online acting program. Milne Studio acting classes and coaching cater to beginners, newcomers, intermediates and advanced professional working actors.
Ongoing in Brad's Level I and II classes, he is joined by Jason Weinberg, Toronto Acting School's resident audition coach who provides compelling feedback on the actors work, in addition to Brad's.
Brad's training is designed to give you a broad base of fundamentals that strengthen your acting instrument and your interpretive skills. Creating roles succeeds and fails on the choices you make. We help you identify how to make the right choices. Our classes pay off in many ways. Milne Studio Acting Classes and Production Studios have been preparing actors for professional success in studio and online since 1999.
Join a proven and successful online acting program where actors study PERGE™, acting coach Brad Milne's powerful interpretive acting technique.
For Beginner, Intermediate, Advanced, and Working Professional Actors.
Level I (Beginner) – Sunday's 7:00 PM to 10:30 PM
Level II (Intermediate) – Tuesday's 7:00 PM to 10:30 PM
Level III (Advanced) – Thursday's 7:00 PM to 10:30 PM
Working Professionals – Monday's 12:00 PM to 3:00 PM
Join our unique online actors studio and online acting classes in Toronto and Online where actors are immersed in Brad Milne's powerful acting technique, PERGE™. We teach and coach you to apply best practice interpretation to help access your most compelling truth, then focus that truth into the part. The actors responsibility is to create a character that lives the role in every way. To achieve this we must make kinesthetic connections to every aspect of the role. Brad's in-studio and online acting class program has delivered over 1000 classes to over 1000 actors in just 6 1/2 years since the opening of Milne Studio Toronto.
An exceptional training experience for actors at all levels; newcomers beginners to those already into their careers looking for a life changing and career propelling experience. Take part in Toronto Acting School's inaugural Training Program. An unmatched level of actor development and exploration in conjunction with actors marketing materials creation, actor career development and actor promotion.
A completely integrated training system that will have you completely equipped to make significant moves with your art and career. This immersive training over a 15-week period is much like a 6-months at many studios, schools and even colleges. We are modeled off Milne Studio's proven successful techniques which focus you toward the key ingredients that create and make you an outstanding actor and charismatic networker that makes it easy for even the toughest of industry professionals to appreciate your work.
Join a proven and successful online acting program where actors study PERGE™, acting coach Brad Milne's powerful interpretive acting technique.